THE EVERGREEN SPA
As if fine wine and high thread count weren't luxury enough, the decadence factor at Snowwater just went up a notch.
Our SPA was designed to expand the dimensions of your Snowwater experience. From private luxury king suites to a variety of healing and regenerative options, you may just leave feeling more rested and reconnected than ever before.
Bask in the splendor of a Valhalla sunrise. Welcome in your powder morning with a hot steam or cold plunge. Soak for hours in a hot tub that never gets cold. You'll be ready to hit the slopes again with renewed enthusiasm and get the most out of the trip that you've been dreaming about all year.
UPGRADE YOUR SNOWWATER EXPERIENCE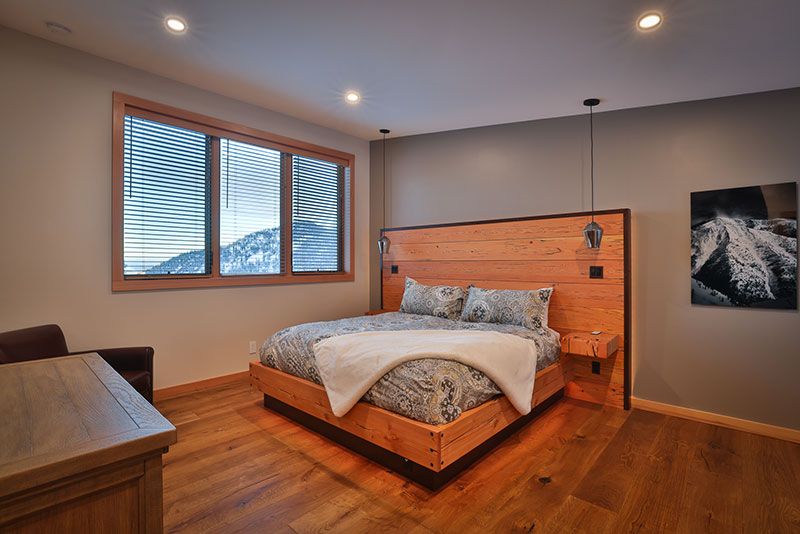 PRIVATE KING SUITES
You asked - we delivered. Located on the top floor of the Evergreen Spa, we now offer premium king suites, providing a new level of privacy and comfort.
These luxurious rooms include plush king beds with down duvets, heated wood floors, modern ensuites, cozy robes and endless views of the Valhalla Mountains, all just steps away from your massage.
This email address is being protected from spambots. You need JavaScript enabled to view it.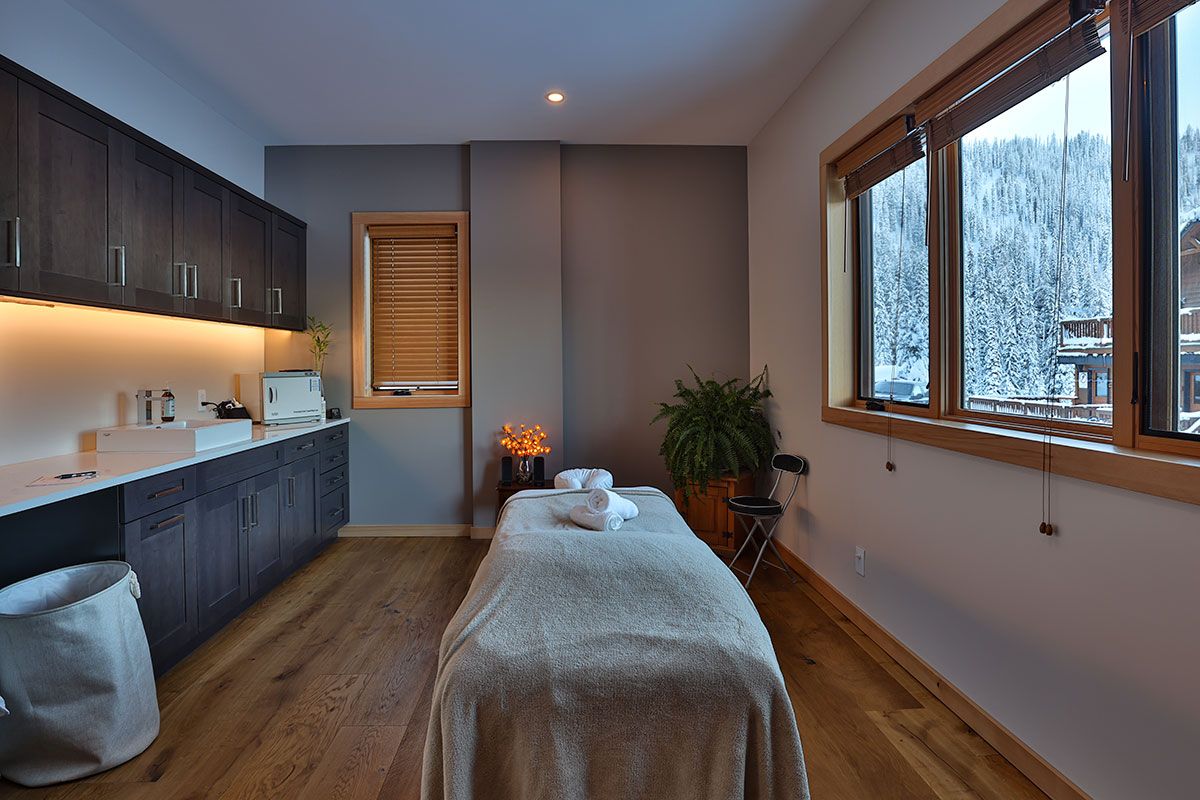 A RELAXING & RESTORATIVE EXPERIENCE
After giving it all you've got on the slopes there is no better way to soothe your aching muscles with a massage.
Our therapists have extensive sports therapy experience and are guaranteed to help you relax and take the pain far, far away.
Appointment times are: 3:45, 4:45, 5:45 and 9:00pm.
PLEASE PRE-BOOK YOUR MASSAGE
Be sure to sign up in advance as space is limited.